The Georgia Division of Family & Children Services
GA RYSE Chafee Independent Living Program
cordially invites you to join us for the
30th Annual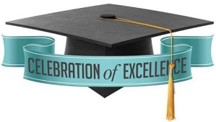 honoring the
Class of 2022
Friday, June 24, 2022
1:00 PM EST
Register Here: https://www.signupgenius.com/go/20F0448A5A72EA64-class
Celebration of Excellence (COE) is an annual event honoring our youth and young adults who have successfully completed secondary and post-secondary achievements.
This year, the event will be a virtual celebration. You must register to attend the virtual event. See the registration link above.
During this event, we celebrate over 250 youth, ranging from 17-25 years old, throughout the state of Georgia and their many academic accomplishments. We invite all county, regional, and state level staff, foster parents, relative caregivers, private agency placement providers, judicial partners, and other partnering organizations and leaders who have supported our graduates during their academic journey!