As the state's child welfare agency, ensuring the safety and well-being of children and youth under the age of 18 is the responsibility of Georgia's Division of Family and Children Services (DFCS). The Division is hosting the Human Trafficking Providers Summit. This summit will result in producing a collaborative effort on the part of multiple agencies working alongside DFCS to address the very complex and difficult needs of victims of commercial sexual exploitation.
Join the Division of Family & Children Services, Care Coordination Treatment Unit, as we work to bridge the gap between the Division and community partners to end sexual exploitation. The summit aims to develop a shared vision among collaborative partners and create solutions to the issue.
All DFCS staff, state agency partners, CCI/CPA providers, law enforcement, medical and mental health providers are welcome to attend. Last year nearly 300 professionals throughout the state attended. Please register at www.dfcshumantraffickingsummit2021.eventbrite.com.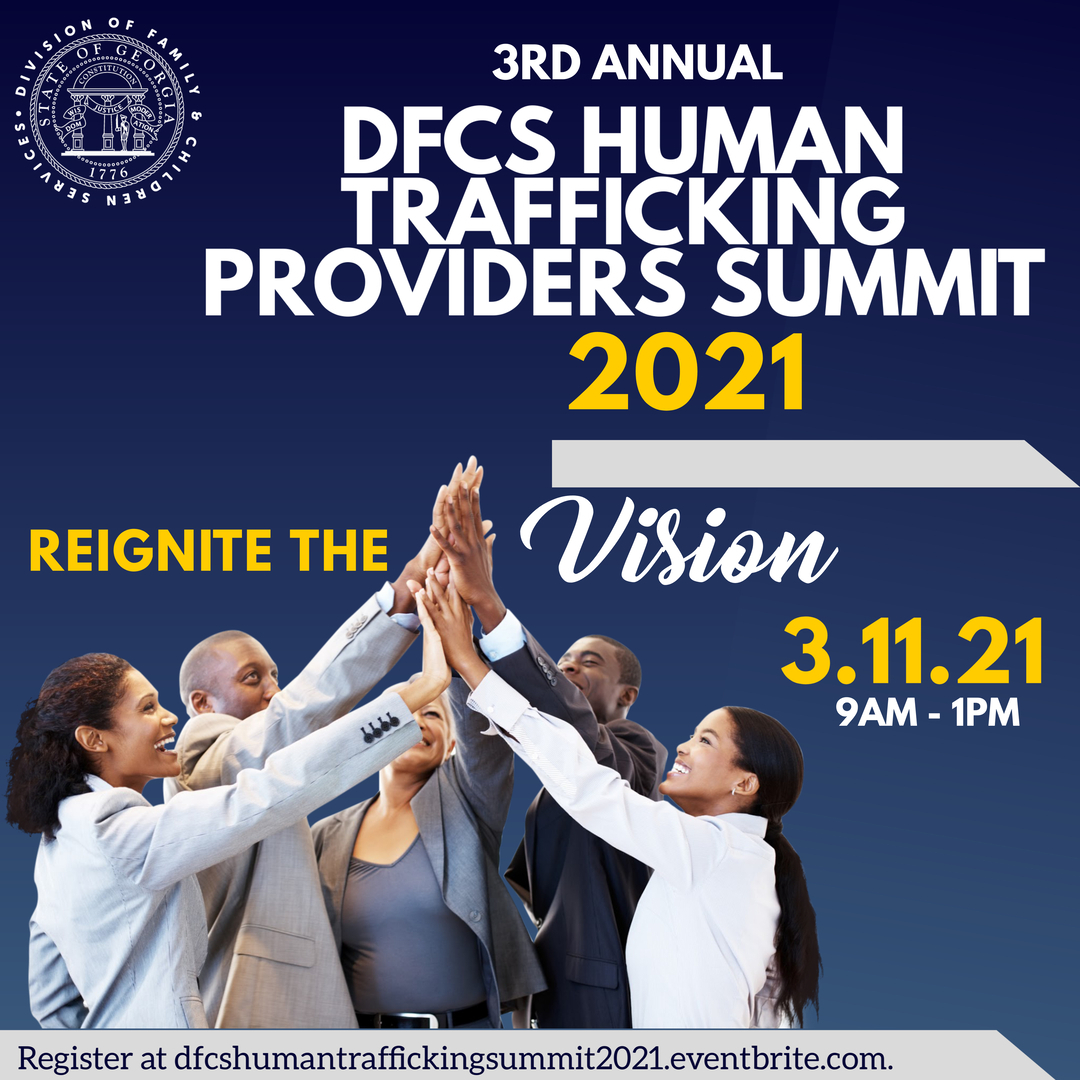 For more information, contact Dr. Gabrielle Starr, Human Trafficking Program Coordinator, at gabrielle.starr@dhs.ga.gov.
Thank you.
DFCS Office of Communications